Look Beyond the Product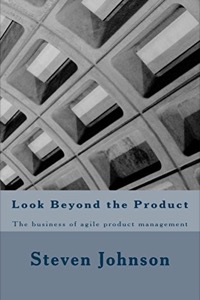 Today's agile development methods are great but don't miss the forest for the trees. You still need a vision, a roadmap, and clarity of team roles to succeed. Look Beyond the Product explains what today's executives need to know about agile development methods and the business of managing products.
Get it now from Amazon

. Or buy an EPUB version via Paypal.