Raleigh Product Management Group, July 2017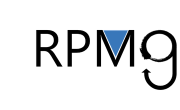 Steve Johnson will present at the Raleigh Product Management Group (RPMg).
Topic: Steve Johnson says crazy things about product management, working with development, and why sales people don't know the market.
In this session, author Steve Johnson shares his experiences managing products during 20+ years of consulting with product teams. He introduces a nimble idea-to-market process with strong emphasis on personal experience with customers. From business planning to product launch, this approach for managing products empowers your product team to work smarter and collaborate better with colleagues and customers.
The Raleigh Product Management Group (RPMg) is about helping Raleigh-area product management professionals go further faster in conceiving, designing, building, launching, and optimizing digital products and services using lean product management principles. RPMg is for Software and Digital Product Owners, Product Managers, and those in related fields such as Product UX Design and Product Marketing.