Amazon Echo and the Soft Launch



A good example of a soft launch is Amazon's introduction of Echo in 2014. It was first available by invitation only to top-tier of Amazon's Prime customers—a group inclined to be both supportive and enthusiastic. Once supply increased, all Prime members were allowed to order Echo and then in 2016 the product was available to any Amazon customer.
And in a nice bit of synergy, those who order Echo will surely want to subscribe to Amazon Prime, if only for access to the Prime music catalog.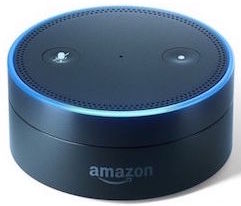 Similarly, the Echo Dot is a baby brother to the Echo without the big speaker. And it's only available for order via Amazon's Echo. Echo Dot is available in limited quantities and exclusively for Prime members through Alexa Voice Shopping. To order one, you just ask: "Alexa, order an Echo Dot."

Again, the audience most likely to adopt is the existing satisfied customers. Roll it to a broader audience when capacity increases. And don't just think about supply in context of hardware, also think about capacity of people. Sales people, support, marketing, and product management all have capacity issues that are stressed when a product is launched. Make sure you're optimizing your resources with a soft launch.