Product management and empowering others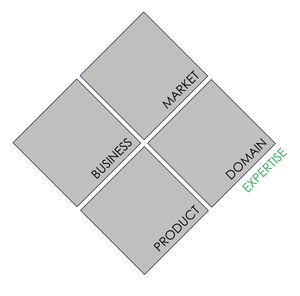 In a well-run organization, a single role has a single orientation; they either support [individual] customers or they support the market. — Peter Drucker.
Product management is about empowering others. In each stage of the life cycle—before, during, and after product development—the product manager brings clarity to the team.
In the planning/analysis phase, the product manager empowers executives. They have an idea for a product or feature, so the product manager fully defines the problem and examines the business ramifications such as when the feature can be built and what will NOT be built as a result. The product manager empowers executives with business expertise using tools like roadmaps, prioritized feature list, and business goals.
In the design and development stages, the product manager empowers the product team. With a long list of problems or features, the product manager provides priorities and context. The product manager explains the business need and the personas, and explains how the feature set integrates with the company's product portfolio. The product manager strives to help developers and designers use their judgment by providing business context.
In the market introduction phase, product management empowers the go-to-market teams. The product manager explains the technology, the intended buyers and users of the product, and supports the team with sales tools, market positioning and messaging, and a launch plan.
In maturity and decline, the product manager evaluates product success against company goals to determine where costs can be cut, where new programs will increase revenues, and ultimately, when it's time to retire the product.
Throughout the product life cycle, product management brings business and technical expertise to the organization, providing necessary context for those who need to make decisions.
For more on product management empowers others through expertise, get my free ebook "Expertise in Product Management."