Moneyball marketing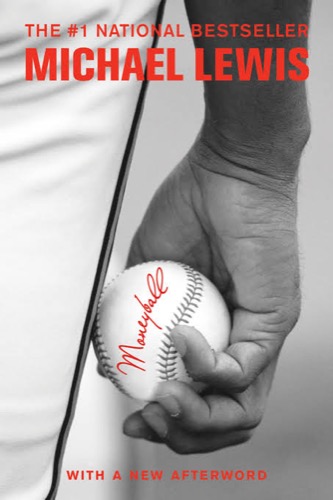 Perhaps the book that most influenced me recently was Moneyball, by Michael Lewis, first published in 2004. As I read it, I couldn't help but find parallels between the folklore of baseball and that of marketing.
In short, the baseball establishment put great faith in traditional beliefs: for example, the ability to steal bases is considered a critical skill. Yet the numbers tell a completely different story. Looking at the data, stolen bases rarely benefit the team in terms of winning games.
Traditional scouts looked for the five "tools" of baseball: the ability to run, throw, field, hit, and hit with power. Yet despite excelling in these skills, the book's protagonist, Billy Beane, general manager of MLB's Oakland A's, failed as a big club player.
The book is essentially "blue ocean strategy meets baseball." In Blue Ocean Strategy, the authors explore companies like Cirque du Soleil to explain the difference between folklore and facts. Cirque du Soleil found success by rejecting the "must have" features of the circus business—particularly expensive animals and famous clowns with their big-time costs—to create a new kind of circus based on what customers really valued.
Given the heavily publicized salaries of players for teams like the Boston Red Sox or New York Yankees, baseball insiders and fans assume that the biggest talents deserve to get the biggest salaries. With massive amounts of carefully interpreted statistical data, Beane found that wins could be had by more affordable methods, such as hitters with high on-base percentage and pitchers who get lots of ground outs.
Many today rely on similar marketing folklore: the value of trade shows and events; the need for programs to generate sales leads; the value of advertising.
I love going to trade shows personally but I hate them as a lead source. In fact, for most companies, trade shows are worthless as source of leads and awareness. Yet most amateur marketers and sales people insist that trade shows are critical events.
And for your company, trade shows may in fact be valuable… but only if you can prove it.
Let's put trade shows through the moneyball machine: Can you show causation between trade show activity and revenue? Did you get any leads that weren't already in your database? How many new customers did you gain?
And how many customers could your sales people have visited face-to-face for a fraction of the cost of a trade show? How many names exist in your sales database? Have your sales people contacted them? I'm told only one lead in three is ever contacted by a sales person. Seems like they should take care of the leads we already gave them before giving them more.
But this isn't a rant on sales people. It's a rant against traditional views of marketing promotions. How do you measure success for your programs? Can you justify the time and resources?
There's only so much time and money available. Don't waste them on programs that are ineffective.