Not everything that can be counted counts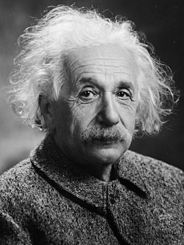 Not everything that can be counted counts, and not everything that counts can be counted.—Albert Einstein, theoretical physicist Apparently, it was actually William Bruce Cameron.
Measurement is important. Knowing the results of a marketing program or of a technology test is critical. But the key is knowing which metrics matter and then adjusting your plans as a result.
I remember the days when people told me, "We have to go to this trade show! People will notice that we're not there!!"
Really?
Will they?
I've had people apologize that they didn't stop by my booth at a show—even when I wasn't an exhibitor.
Trade shows make for an easy example. I'm known to have a low opinion of trade shows yet so many companies still think trade shows are great. Are they? Can you prove it? Show me the metrics!
For many companies, trade shows and conferences are feel-good marketing. There's tchotchkes, there's a big sign, there's loads of people in the booth. It feels like we're doin' some real marketing here.
And maybe you are.
Just show me the results.
Did you want to get leads? Did you?
Did you want to gain exposure? Did you? Did you measure if before and after to see if there was any change?
Don't get me wrong. I love trade shows and conferences. They're where I do much of my Christmas shopping. Everybody wants a three-color highlighter in his or her stocking!
There are some simple things to count: marketing qualified leads, number of downloads, hits on a landing page. Some are important. Some less so. I look at my web stats and marvel at which articles do better than others but I don't know why so I don't know what to do differently as a result. So it's just… vanity.
Count things that should be counted. Decide which give you insights and which are just noise.
What are you measuring? What adjustments do you make? Add your comments below.