Reading: The Deadline (Tom DeMarco)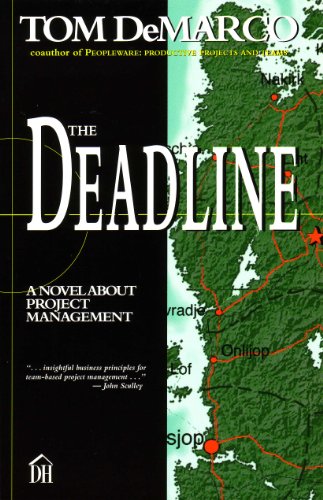 "Get the right people. Then, no matter what all else you may do wrong after that, the people will save you."
I'm reading The Deadline: A Novel About Project Management  by Tom DeMarco. It's an older book but still quite relevant for today's software world. Imagine a management book wrapped in a novel. Our hero has been kidnapped to run a software venture, with too many resources. What to do? Run a series of experiments with teams that are too small and too large to see which are most productive.
The Deadline is a fun read for product managers, development managers, and people managers.