Caution: Roadmap Construction Ahead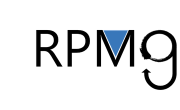 Steve Johnson of Under10 will join Deirdre Clarke of Aha! for a lively discussion on roadmapping techniques at the Raleigh Product Management Group.
From the meeting notes:
You asked for it so we're dedicating the fist 2018 meeting for RPMg to roadmap development. Come join guest speakers Deirdre Clarke (Aha!) and Steve Johnson (Under10 Playbook) as we take a deep dive on the tools and techniques for building dynamic roadmaps.