Free webinar: Problem and Product Managers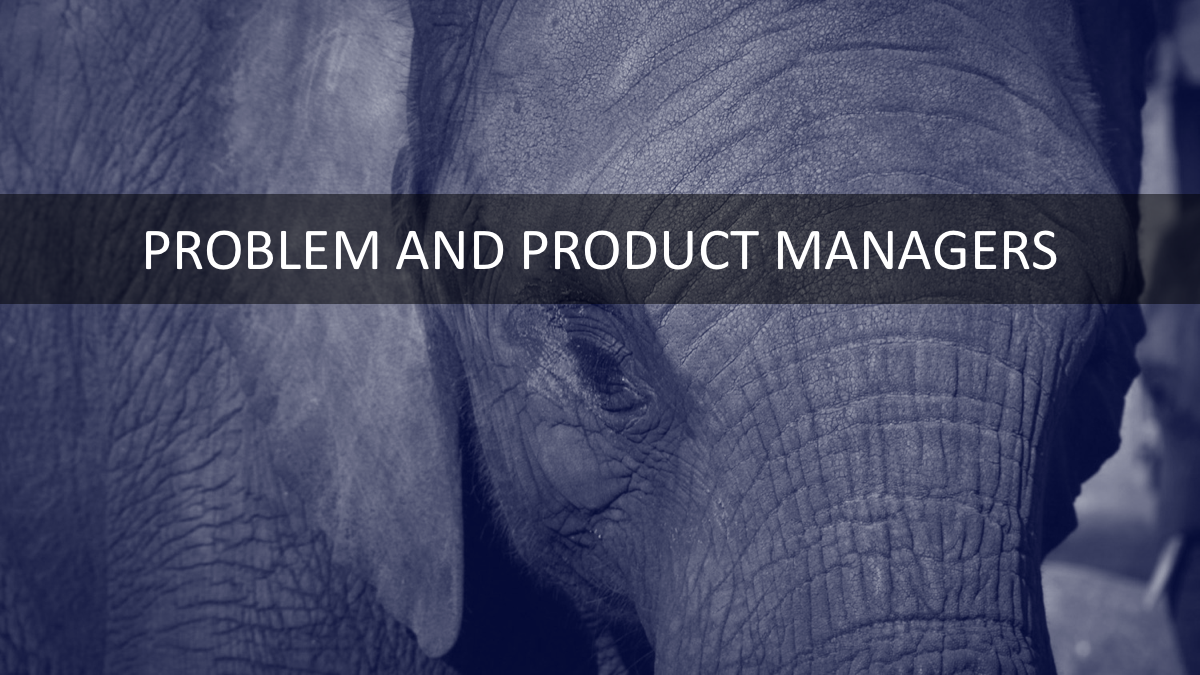 Maybe We Should Be Problem Managers Instead
Three things keep company leaders awake at night: 1) Can we sell more of what we built? 2) Can we build what we've planned? And 3) Are we planning the right things? Rather than departmental issues, these are product strategy issues.
Yet many product managers and most product owners are too busy with tactical issues that they never come close to addressing these issues. Is product management primarily supporting the tactics of other departments? Or is it a strategic role that is grounded in market facts? Personal experience with customers is the source of product management insights. Product managers need to look beyond UX to the entire customer experience through every step of the product life cycle.
The missing element in many prioritization schemes is the impact of a new product or feature on customers. Does it solve their problem? Will it add complexity?
In this session, you'll learn:
The three roles of product management
Qualitative vs Quantitative: which to choose?
A quick method for prioritizing for customer and business value
Why product managers should obsess on problems, not solutions
---
Recorded Webinar